Clay & Victoria Shackelford
Realtors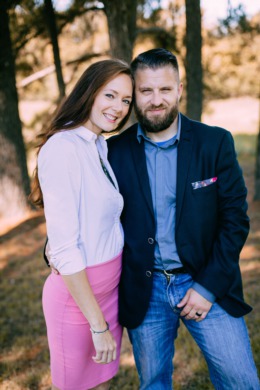 Clay and Victoria work as a dynamic team to offer their clients unparalleled service, from start to finish. Clay is a Van Buren native and Marine Corp Veteran. Victoria, from southwest Missouri, moved to Arkansas after receiving her bachelor's degree and began working in marketing and customer service. Clay has a strong sales background and in 2013 started his career in Real Estate. He takes pride in helping clients through the process of listing and marketing their property. Victoria joined her husband in real estate marketing and immediately found her passion. Their hard work and dedication serve clients well in getting their property sold. Clay and Victoria are advocates for military service members and families and are involved with the local VFW and Marine Corps League. They have two children, Dylan and Jordan and spend most of their free time attending their school's activities and sporting events. 
Testimonials
Clay assisted us with buying and selling a house and both transactions were smooth and effortless. He's very knowledgeable, professional, and brings plenty of energy and positivity to the table. I've recommended him to friends and family members as well!
Dee Chang
I've used Clay with 3 different properties. Purchase of 1 and sold 2. Easy to work with and has very realistic expectations, not a line of BS.
Jay Moses
My agent Clay was amazing! He gave us realistic expectations from the get go. My uncle is in real estate(not local) and he assisted us with finding the right company to represent us. It says something when another realtor says "these are the guys you want to deal with" Grade a company with a no non-sense approach which I loved! Highly recommend!!!!
Dustin Ponder